User Permissions.
Finely Tuned.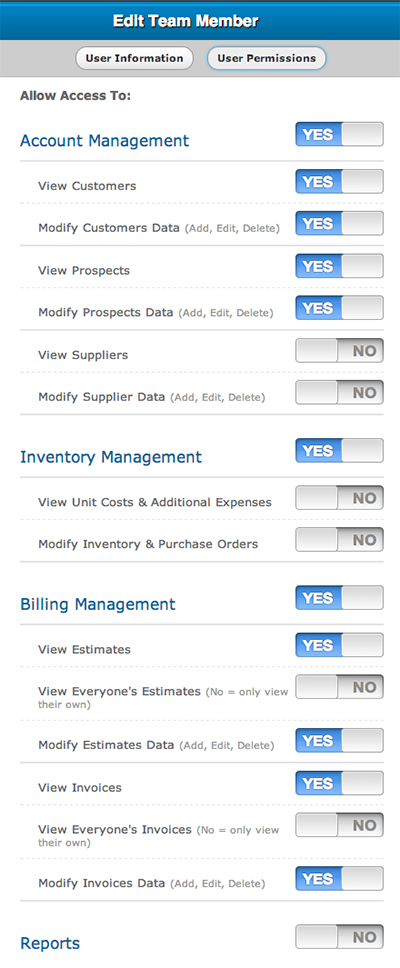 Easily create new user accounts with any specific user permissions you see fit.
Our simple settings enable you to allow access to specific areas in SalesBinder as well as enabling/disabling read-only access to those specific areas.
Finely tune each user's permissions
Optional read-only access
Hide your unit costs, keeping your true profit margins a secret
Disabling access to a section hides it completely so users don't know what they're missing out on
---
Other User Customizations
Custom Timezones for each User Account
Work with team members around the world, always in your current timezone.
Custom Profile Photos
Personalize your experience in SalesBinder using profile pictures (powered by Gravatar).
Low Inventory Notifications
Choose whether or not you'd like to receive email notifications when inventory drops below it's allocated threshold.
---
Next: Integrations