Flexible Inventory Item Variations.
Breakdown an inventory item by attributes, such as size, color, and location.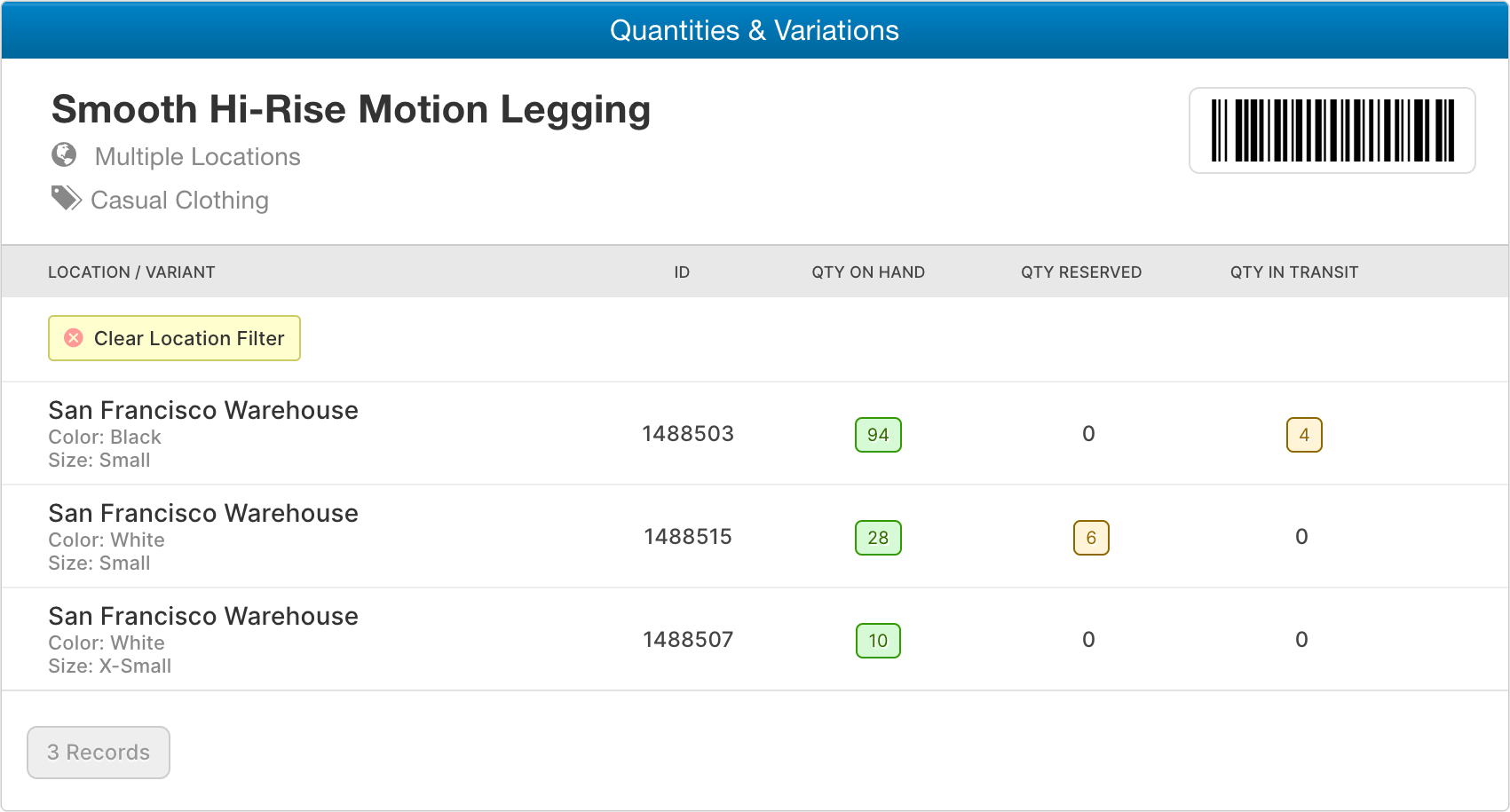 How many blue widgets do I have, in size small, at this location?
Answering this question has never been easier. At a glance you can review how your item's overall stock levels are at each location as well as view a breakdown for how many of each variation you have at each of your locations.
Variations are useful for inventory that have different characteristics such as:
sizes, colors, weight, dimensions, material, power, styles, capacity, etc.
locations are also attributes so you can define unique quantities for each location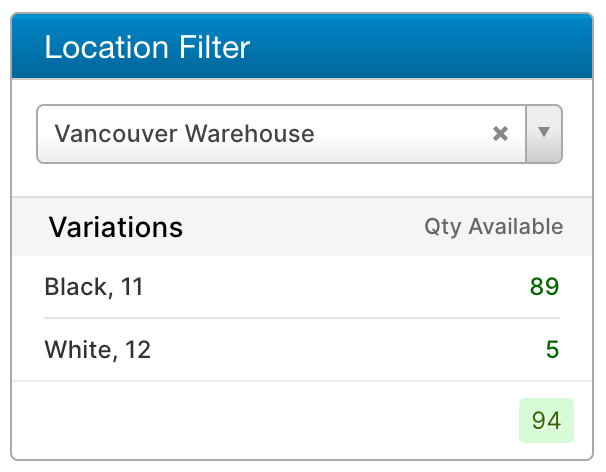 Quickly check variations for a specific item in a specific location.
We display each specific item's available variations directly on the item details page so you don't have to go searching for what's specifically in stock.