Shipment Tracking.
Pack and ship your orders with tracking information that automatically updates.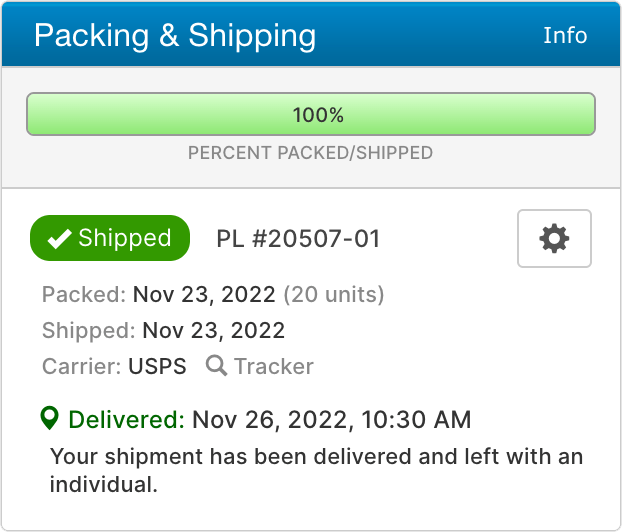 Your shipped packing lists automatically generate a tracking URL as well as retrieves live shipping updates – all from only pasting in your shipment tracking code
Anytime you open a shipped order, we'll show you the latest live shipping status update pulled directly from your shipping carrier so you'll always have the latest information handy
Automated shipping updates supported by over 60+ international shipping carriers (FedEx, UPS, DHL, USPS, Canada Post, and many more)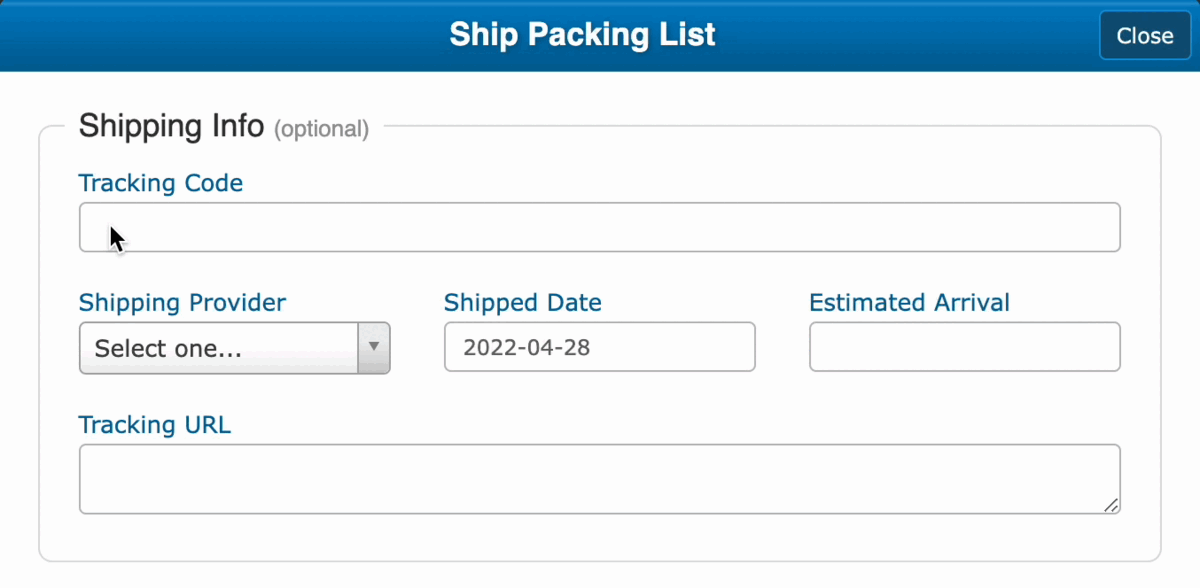 Automatically get tracking information from a tracking code.
Simply by pasting in a tracking code, we'll automatically select the correct shipping carrier, get the shipped date, and generate a tracking URL.