Xero Accounting + SalesBinder Inventory
Run your business with SalesBinder and automatically sync your accounting data in real-time to Xero.

Get started with SalesBinder
Inventory Management + Accounting. A Complete Solution.
Connecting your SalesBinder account with Xero gives you ease of mind, knowing everything in your business is staying in sync – without having to do any manual double data entry. Focus on your sales while having both your inventory properly tracked and your accounting books all balanced.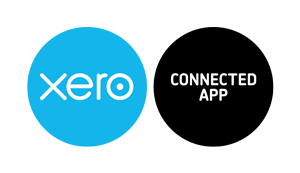 Benefits of Connecting Xero with SalesBinder
Create an invoice or a purchase order in SalesBinder and it will automatically sync into Xero within seconds, while accurately updating your inventory quantities at the same time
Add a customer/supplier or edit an existing one in SalesBinder and those changes will automatically sync into Xero
Take advantage of SalesBinder's advanced, yet easy to use inventory management features while having all financial data seamlessly sync into Xero
Choose how you'd like your orders synced into Xero, as either Authorized or Drafts
Our integrations work together so if your website/app creates an invoice in SalesBinder, it can also automatically be synced into Xero
What is Xero?
Xero is easy to use online accounting software that's designed specifically for small businesses.
It's all online, so you can work when and where you want to. Just login with your PC, Mac or mobile.
Your bank statements are automatically imported and categorized, letting you see your cashflow in real-time.
Invite your team and work together on financials. You can collaborate over your up-to-date numbers.
Xero has all you need to run your business – including invoicing, paying bills, sales tax returns, reporting and much more.
Find out more or try Xero Accounting Software for free.
Connecting Xero to SalesBinder
Connecting to Xero is quick and easy. Simply login to your SalesBinder account, click on "Settings" then click "Manage Integrations". From there simply click on the Xero integration and follow the steps. For more information you can check out the following useful Knowledge Base links:
SalesBinder's Key Features