Today we're pleased to announce an update to SalesBinder which includes some really great features for supporting drop shipping. First and foremost, what is drop shipping? When you want to order goods from your supplier and have them directly send the items to your customer (bypassing your inventory altogether). That's drop shipping.
How does it work?
It's actually quite simple. When you create a new purchase order for your supplier, you now have the option to select drop shipping. When you create a drop shipped P.O. it requires two things, the customer who you'd like the goods delivered to, and the supplier that will be getting the order and sending out those goods to your customer.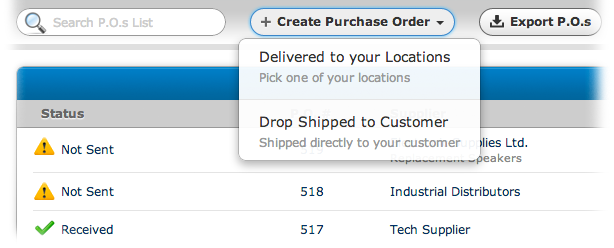 When you create drop shipped P.O's your inventory levels will not be affected, since they never arrive to any of your locations (ie. warehouses). Marking the P.O. as "received" only indicates that your customer received the order and everything is complete – it will not replenish inventory levels.
You can also create invoices directly from a saved P.O. to save you time. Invoices have a new feature where you can now associate them to a specific P.O. and optionally mark them as "drop shipped". When invoices are drop shipped they also do not affect your inventory levels (since those items are going directly from your supplier to your customer).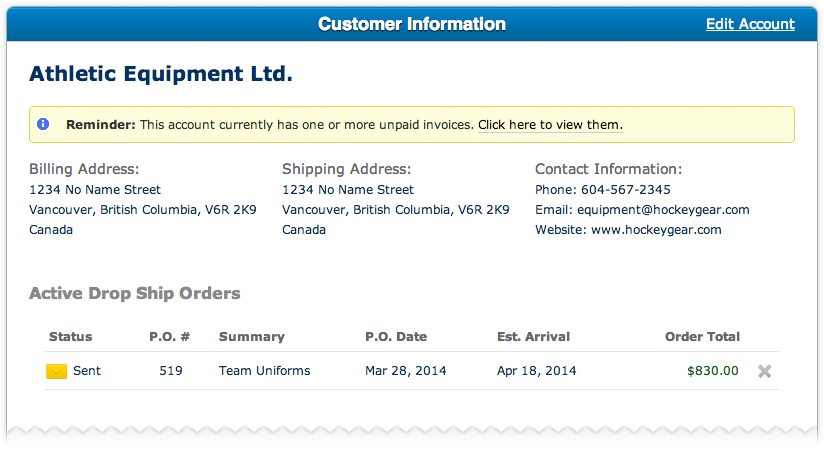 We've also implemented some other useful things such as viewing a list of active drop shipped orders for a specific customer along with some new handy tools.
---
There's a lot of highly requested features in active development and we'll be releasing another update later this week so keep checking in here as well as follow us on Twitter for real-time announcements.
– The SalesBinder Team –